Dear Families,
We're sorry we can not offer you our usual transition package. As soon as we have more information about starting school, we will let you know about how we plan to support your child with settling into Shamblehurst.
Helping children feel safe, secure and happy in school has always been a high priority for us, so whilst we await more news, we have added some useful information to our website. Please check it from time to time for any updated information.
Mrs Tollefsen
Early Years Leader
New Links and Resources – Updated – Monday 29th June 2020
Here we have a few short videos of where you can meet all of the Year R staff! 
Julia Donaldson books are very popular across Year R. We have listed a few titles that may be of use to you and you can enjoy with your child, ready before they start school.
Stick Man
Zog
Room on the Broom
Tabby McTat
The Everywhere Bear
What the Ladybird Heard (series of books)
A Squash and a Squeeze
The Paper Dolls
Monkey Puzzle
Tales from Acorn Wood (series of books)
Summer Reading Challenge
The Summer Reading Challenge has been launched – https://summerreadingchallenge.org.uk/ 
As well as taking part in the Summer Reading Challenge, you can take part in activities, games, quizzes, competitions, puzzles and win prizes! They have also launched a book finder, where you can find recommended books for your child's age, depending on the genre of books they like. Please follow the website link above.
Here are a few titles of books that we read within Year R and our favourites for children.
Peace at Last – http://www.lovemybooks.co.uk/peace-at-last 
Can't You Sleep Little Bear – https://www.bbc.co.uk/programmes/p03h74kz 
The Gruffalo – https://www.gruffalo.com/world-of/books/gruffalo-books/the-gruffalo-big-book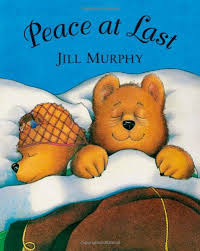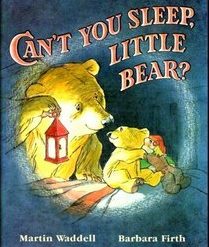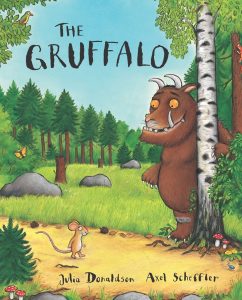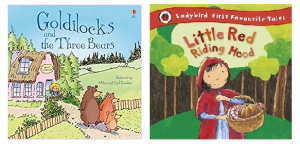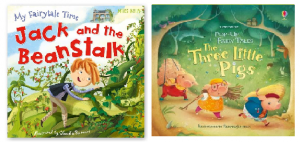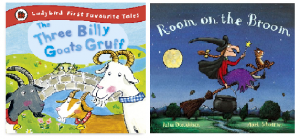 Is your child a good communicator?
Having good communication and language skills is vital for developing essential skills, and it particularly supports early reading and writing skills. Please see the 'Happy Talk' leaflet.
Singing is one way to support early communication and research indicates that a child who has committed eight nursery rhymes to heart by the time he is four years old will be more likely to be an accelerated reader.
With this in mind, we have uploaded a CD for you to enjoy with your child at home. We encourage you to sing the songs together so that when your child starts they are already on the path to being a good reader. We also sing them in school which we have found really helps the children to settle as it is something familiar to them.
We have created a small booklet for you to have a look at!
You will be able to see who the Year R staff are, layout of the classrooms, outdoor area and other places that Year R children will use – please click here to view – Year R Booklet – 2020