"We're here to put a dent in the universe" – Steve Jobs
Curriculum Intent
At Shamblehurst Primary we are developing a curriculum to be proud of.
Our curriculum gives children the opportunity to engage with critical audiences at a local, national and global level. Children take part in inspiring, exciting and engaging learning that captures their interests and opens up a world of possibilities. Children are encouraged to think deeply and debate issues; challenging themselves and each other positively. Our curriculum model ensures that all subjects are taught, and taught well. We develop pupils' knowledge, skills and understanding through a concept driven, enquiry led curriculum. All projects start with an enquiry question.
Alongside this curriculum, children are given opportunities to learn outside and show an awareness of their impact on the wider world. Children have opportunities to be mindful, to appreciate the great outdoors, whilst collaborating and problem solving alongside their peers.
We are a Bronze accredited school for Global neighbours and will be working towards our Silver and Gold awards over the next few years.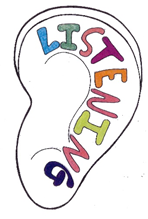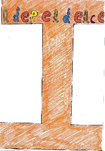 Our core skills, alongside our learning muscles, underpin everything we do.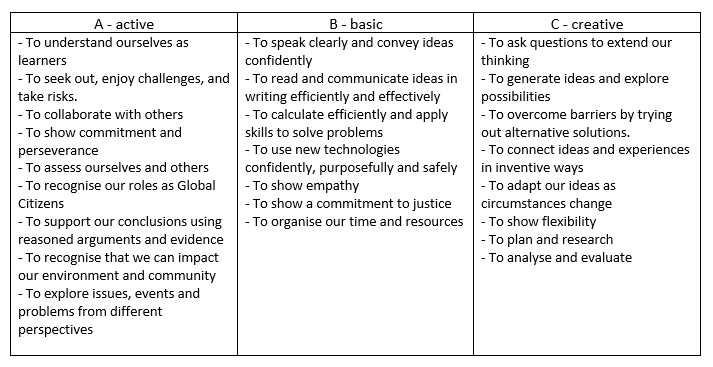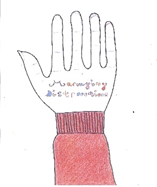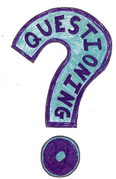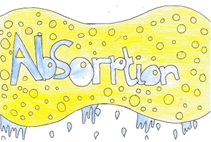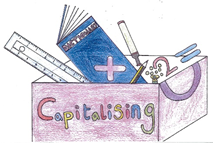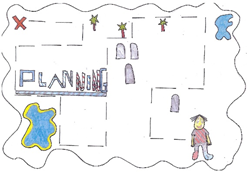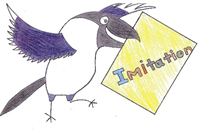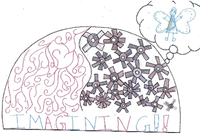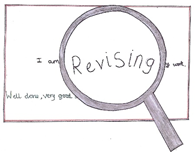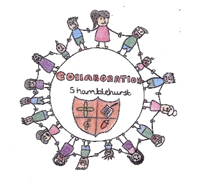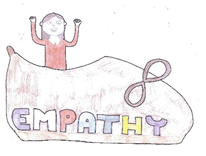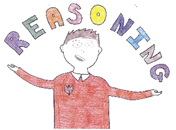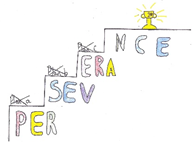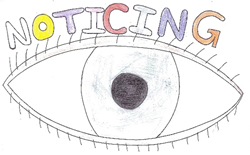 In order to immerse our children in subjects we have a specific focus each term. That is not to say that other subjects are not taught during that term but that there is a stronger focus on the key theme. Teachers will always build on previous knowledge and skills.
Autumn Term – Geography and STEM 
Spring Term – History 
Summer Term – Arts 
Curriculum planning ensures that children are immersed in exciting projects with authentic outcomes that give children the opportunity to have a local, national and/or global audience and impact.
We believe in challenging children to work creatively whist deepening their knowledge and understanding through highly engaging and enriching experiences.
Each subject has a detailed skills and knowledge progression to support teachers planning and assessment. This sits alongside the National Curriculum and ensures our children have access to a broad, exciting and relevant curriculum.
During Covid-19 year groups have flexibility as to what focus to teach and when. This is so we can effectively target gaps and also gauge what learning is best suited to a remote package.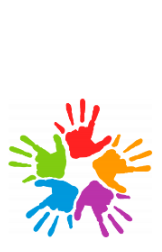 Examples of Concepts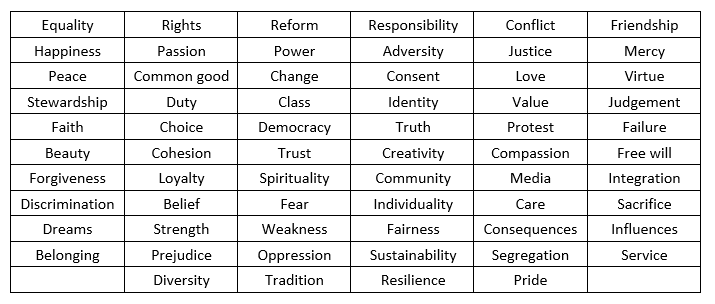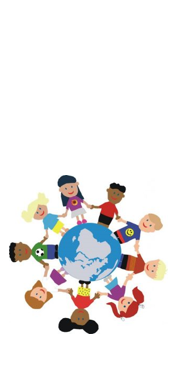 Implementation of our Curriculum
Steps in planning – 
Using a concept-based learning model, we begin by identifying the curriculum content to be covered. We then identify key concepts that can be drawn out to allow different areas of the curriculum to be threaded together. The concepts are then framed with an enquiry question that provides a starting point for the projects. Throughout, children are encouraged to think deeply about their work, expand their horizons and take responsibility for their learning.
All projects are contextualised, culturally relevant and purposeful. Children work towards authentic outcomes and engage with critical audiences. Projects might involve children dealing with complex issues, and, as a result, they develop an understanding of what is possible and a belief that they can make a difference.
We have exceptionally high expectations of learning and outcomes. We want to instil in our children the desire to produce work they are proud of.
We are proud of our Shamblehurst Curriculum
The quote below from Ron Berger sums up these high expectations in respect to our curriculum.
"If you're going to do something… You should do it well. You should sweat over it and make sure it is strong and accurate and beautiful and you should be proud of it."
Ron Berger – An Ethic of Excellence 
• Due to current Covid-19 restrictions, we are more limited in terms of visitors we have in school and the opportunities to take children to different venues or present to audiences. We still endeavour to provide an exceptional curriculum offer.
• Projects use a combination of direct teaching, facilitated learning and guided discovery. Children might work alongside experts and professionals, take part in visits and residential trips and learn both indoors and out. Classrooms should encourage children to work collaboratively, flexibly and with high levels of independence.
• P4C and Let's Think are used sometimes as tools to support the projects and sometimes as standalone lessons. We value the skills developed in these sessions and know that they enable children to think deeply and flexibly. P4C or Let's Think are taught weekly.
• A project book will be completed each term. In each project book there needs to be the enquiry question alongside the concepts, and an obvious unpicking of what the concepts mean, at an age appropriate level.
• Planning will be detailed at a medium term level and this will be uploaded on to our website. There is a clear planning proforma in place. Staff will be given time to work with colleagues to ensure there is sufficient detail and that we are covering the National Curriculum to a very high standard.
• All subjects have skills and progression documents so teachers are clear as to how to plan effectively for their year groups, as well as to ensure coverage of the National Curriculum. These will be on our website from September 2020.
• Medium term planning will be completed for English planning with the expectation that class teachers will then complete weekly planning bespoke for the class. Maths learning has been broken down in to suggested learning journeys and the expectation is that each class teacher will complete weekly planning bespoke to their class. From September 2020 we will follow The White Rose model to support our maths planning.
• All teachers have read 'Rosenshine's Principle in Action' and this is the main driver for staff CPD. We believe it is important to ensure children have really learnt what they have been taught and encourage the use of mind-maps and memory tools to support children's learning throughout each enquiry. Short quizzes, 10 minute memory joggers, supporting folders as well as vocabulary cards support children in school. We are aware of the 'forgetting curve' and therefore children are presented information in manageable ways and they then revisit this over a period of time, ensuring that this new learning is not lost. Learning is revisited on a weekly basis and skills and knowledge previously taught are revised throughout the term and beyond! We use SEESAW to support children's cognitive load – enabling them to see worked examples that they can manage themselves. This in turn builds fluency and supports children's retention of skills and knowledge. This is forming the main focus on our School Improvement plan 2020 – 2021.
• We are developing assessments to support all subject areas. In English, these include using Rising Stars assessments for reading, Benchmarking, predominantly used to assess the progress of younger children and those with SEND. This should be used as a diagnostic tool and is not the sole form of reading assessment. Our school uses the Renaissance assessment package for reading, which gives children a reading age and identifies their areas for development. To assess writing we use the interim descriptors for all extended pieces. These are in children's books but are for the use of the teacher to identify gaps and inform planning. These are split in to WTS, ARE and Exceeding judgements. In maths we use interim assessments within The White Rose scheme and Cold and Hot tasks. We have recently purchased the Renaissance Assessment programme for Mathematics. Similarly to the reading aspect this gives a maths 'age' and enables staff to assess progress within key domains.
• All staff will have an assessment file which includes information about children's learning. This will be an ongoing file that teachers will organise in to subjects. There will be subject specific although taught through the enquiry model. Therefore, there will be some terms where some subjects will not have been taught. The expectation is, however, that all aspects of the National Curriculum are taught over the academic year. This file is designed to support teachers understanding of children's progress, to inform report writing at the end of the year, support information given to parents during parental consultation and to support subject leaders in gauging a deep and thorough understanding of the strengths and weaknesses throughout the school, so that it can be used diagnostically.
• Assessment files and feedback files will be used within pupil progress meetings and form part of teachers' performance management.
• In Science we are using Rising Stars assessment.
• In History we have created our own assessments to support our curriculum that the children can work through over a period of time or as a 'snapshot' assessment, giving the teacher a clear indicating of the knowledge and the skills the child has learnt over the period of study. These need to be personalised for each enquiry by the class teachers.
• In Geography we have created our own assessments to support our curriculum. We also will use mind-mapping as a key way of gauging children's understanding of what has been taught and learnt throughout the enquiry. Teacher will use this to assess whether key learning needs to be revisited and this information will be passed on to new teachers. Kahoot can also be used to provide children with short quizzes in a fun and engaging way.
• In Computing we are developing our own set of assessments to be cascaded out over the academic year.
• In Music we use the Charanga scheme which has built in assessment built in throughout.
• In PSHE we use the SCARF scheme which has assessment built in throughout.
• In Art children have a sketch book which follows them throughout the school which should give teachers a clear way of assessing the children's developing skills and techniques. Teacher assessment will be key within this subject.
• In German there will be ongoing teacher assessment. Children will have filmed conversations with their teacher and this will be used to assess their understanding. Kahoot will also be used to revise vocabulary and assess children's retention and understanding.
• Design Technology will be assessed against the skills and progression document for that year group by teachers.
• PE we use the Real PE scheme which has built in assessment.
• RE will be assessed through teacher assessment of the key questions on each planning document.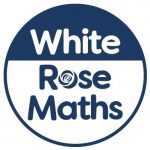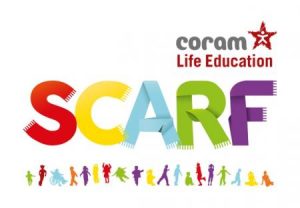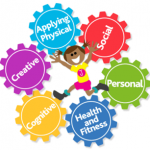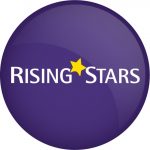 Some examples of enquiry questions:
Can a face tell a story?
Should we accept our place in society?
How will you leave a dent on the universe?
How can small actions eventually change the world?
Was the invention of plastic a positive thing?
What would happen if we only thought of ourselves?
What is the difference between surviving and living?
Is it better to stand out than fit in?
How does art challenge our thinking?
IMPACT of our Curriculum
Over the past 12 months we have achieved some amazing authentic outcomes.
Data outcomes are high because children's learning is embedded and inspiring – key skills are taught and built upon from Key Stage One through to the end of Key Stage Two. As we develop our understanding on cognitive load and how best to support children's learning we will continue to see accelerated progress at the end of Key Stages.
Importantly, children are engaged and are able to talk about their learning and the 'dents they have made in their universe'. Children with SEND speak as excitedly about their learning as children who do not have SEND – they make very good progress and achieve exceptionally well. A key piece of monitoring from 2020 was when children, identified with SEND, were asked to talk through their learning about the Titanic. They could do so with empathy, understanding and an excellent knowledge of key historical facts. They were beginning to make links to the concepts and this is a real focus for use this academic year.
Our curriculum is ambitious and enables all children access to a consistently exceptional curriculum. The work that children produce is of an increasingly high quality – children and teachers are proud of their project books. Our enquiry books have been impacted by bubble closures and lockdown – but a key focus for school will be on ensuring that these books remain high quality and something the children love to share and celebrate.
Children know that they have a voice and that they are listened to – they believe they can have an impact on their world.
We are proud to have recently been accredited with the Global Neighbours Bronze Award.
Below is an extract from their report:
'There is a clear commitment by the school's leaders to make Shamblehurst a place where global citizenship is at the heart of the curriculum. The school vision and values statement includes a commitment to being global neighbours and to 'develop outstanding global citizens'. The curriculum is evidently the vehicle through which global citizenship is promoted. It is rich with opportunity to engage with issues of diversity, rights, freedom and justice. This is evident in the school's Global Neighbours Action Plan that sets out leaders' determination to maintain a central focus on the many diverse aspects of global citizenship, with actions of courageous advocacy that flow from it. The Action Plan adds important detail to the school's improvement plan where the ongoing development of global engagement is set out. It is clear that, as the school moves forward in its intent to deepen this engagement, pupils' experience and learning will be underlined by global awareness.' Global neighbours Bronze Award March 2020.
Curriculum Maps 2020 – 2021