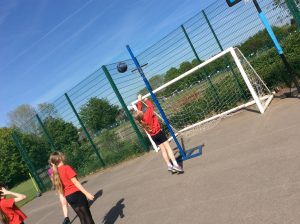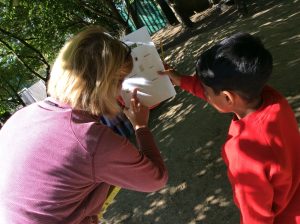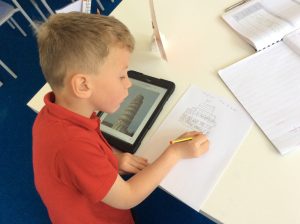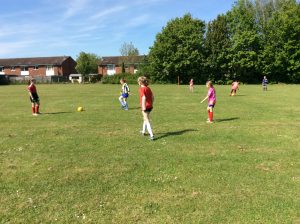 We have many extra-curricular clubs at Shamblehurst - both at lunchtime and after school.
For 2019 - 2020 we have peripatetic music lessons, JAMZ, Football, Netball, Trail Blazers, Lego, Spanish, Writers, Geography, Mindfulness Colouring, Creative Writing, Philosophy for Children and STEM Club and more. Many of these clubs are free and run by school staff who are passionate about offering our children as many opportunities as possible.
Please see below our club list, or collect a copy from the letter rack in the office. Below is also a brief overview of some of our clubs.
Creative Writing Club
During Creative Writing, children will be given a prompt as an idea or inspiration for their writing and will share with
the rest of the group if they wish. Children will also be given free time to write their own ideas and have the
opportunity to share them.
Geography Club
Children will explore maps, flags, languages and other cultural aspects, such as art and dance. Children
will also get the opportunity to cook and taste foods from all around the world.
Mindfulness Colouring Club
During Mindfulness Colouring Club, children will be provided with a variety of colourings based on a weekly theme.
Children will listen to relaxing music whilst the colour, with an opportunity to share their colourings with each other.
Philosophy Club
During Philosophy Club, children will share thought provoking stories, watch film clips and listen to music to enable
them to ask big and philosophical questions, which will then lead to interesting philosophical discussions.
The Outdoor Project
The Outdoor Project will see children participating in a wide range of activities outside, including; gardening / conservation
management, team games, problem solving, woodland crafts & Forest School. The emphasis is on building a positive team
environment to participate each week in activities and challenges where children will develop communication, resilience
and practical life skills.
Junior/ Creative Shambles
During Junior Creative Shambles, children will take part in singing, exploring movement and acting.
Spanish Club
During Spanish Club, children will be learning basic phrases, greetings and vocabulary. Children will also take
part in food tasting and exploring more about the culture.
Eco – Explorers
During Eco-Explorers, children will be exploring the nature in the school grounds, with various wildlife themed activities.
Survival Club
Children will learn and practice skills/ techniques each week which they will then have to put into practice when faced with a scenario designed to test their ability to work together and overcome survival obstacles. The club is aimed at learning new skills but will be fun and enjoyable for all those taking part. Activities may include; navigation techniques, collecting water, knots, basic first aid, making a bow and arrow, shelters and tracking animals.
Crochet Club
Children will be learning the basic skills of crocheting.
Tunnelling Club
Tunnelling will see children introduced to the adventure of building and exploring tunnels and caves in a safe environment.
The emphasis is on fun, challenge and adventure, with children working together each week to learn the skills needed to
firstly build and then move through some small spaces in the development of tunnel and cave systems. Communication,
teamwork, resilience and a positive attitude towards challenge will be key aspects of this club.